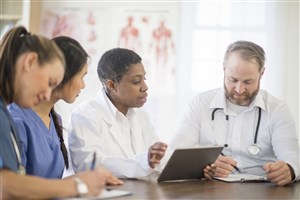 The healthcare sector is a prime target for cybercriminals and taking measures to mitigate that risk is crucial for any professional or organization operating in the space. The high level data that hackers can get by attacking a healthcare organization can be extremely valuable and incidents of cyber breaches are on the rise. In 2016 alone, the healthcare sector saw 310 cyber related incidents, which resulted in over 16 million individuals being affected. With cyber criminals getting increasingly sophisticated in their methods and techniques, this is a problem that isn't going away.
Download this industry white paper
and help your healthcare clients mitigate the impacts of a dreaded cyber breach.
DOWNLOAD NOW