Top risk jobs available around the world | Corporate Risk & Insurance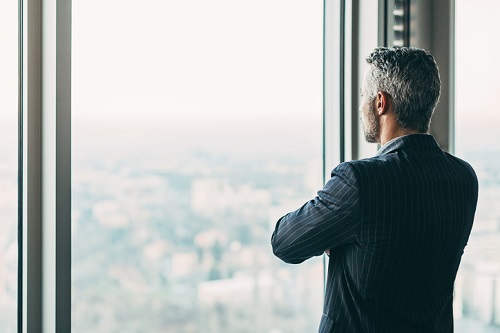 Barclays gives CRO US$2.78m in shares
The British bank has awarded its top leadership nearly US$18m in shares. Chief risk officer CS Venkatakrishnan was given a significant portion of the shares – most of which were to buy out his forfeited bonus from JP Morgan Chase, where he most recently worked as the bank's head of model risk and development and operational risk. Barclays' share price fell 9% over the last year, but has made gains in the past four months.
Texas Mutual funds risk management program
Amarillo College in Northern Texas received a grant of US$100,000 from Texas Mutual Insurance Company for its risk management program. This is the third year that the insurer, who has awarded US$6.6m in education grants since 1999, will fund the program.
CROs moving up the ladder:
Hitatchi Capital UK appointed John Shiels as its new Leeds-based chief risk officer. Formerly of Clydesdale Bank, Virgin Money, and RBS, Shiels brings more than 25 years' experience to the leadership team
Robin Spencer will be the new COO of Prudential Corporation Asia. He was previously the CRO of Aviva Group, where he was promoted to CEO of the multinational insurer's UK & Ireland General Insurance
In addition to his role as general counsel, Cameron Price will also become the new chief risk officer for The Future Fund, an Australian sovereign wealth fund AIA Singapore appointed Koo Chung Chang to the role of CFO. Prior to joining the insurer, he was CRO at Great Eastern Holdings
BlueCrest Capital Management announced that Matthew Read will become join the hedge fund's London office as a risk manager
Looking for a change? This week's top jobs:
Chief Risk Officer, Care by Volvo AB, Volvo Cars – Stockholm or Gothenburg, Sweden
Volvo Car Group is looking for a chief risk officer to head up its new company, Care by Volvo. The role will be pan-European (but you only need to be fluent in English) and offer lots of opportunity to develop the organisation's ground-breaking subscription car service through risk management
Director, Risk Management – Insurance, Royal Caribbean Cruises – Miami/Ft Lauderdale, Florida, USA
Want to combine your risk management expertise with your sense of adventure? The famed cruise line is on the hunt for someone with 7+ years of experience to manage the company's insurable risks. In return, you'll be afforded "unique ways to explore the world!"
Director, Corporate Risk Management, Related Companies – New York, USA
This privately-owned real estate firm is recruiting a risk manager in its New York headquarters. If you have 10+ years of experience in the commercial risk management industry, you could join the international company boasting a portfolio of over US$50bn.
Vacancy roundup:
Chief Risk Officer, Fosun – Shanghai, China
International investment company Fosun is on the hunt for a new head of risk.
Chief Risk Officer, Commonwealth Financial Network – Waltham, Massachusetts, USA
This US investment company is looking for a risk manager with 10+ years of experience and financial services expertise to head its risk mitigation programs.
Head of risk advisory, UniSuper – Melbourne, Australia
One of Australia's biggest superannuation funds is recruiting someone to run its risk management team.
Country chief risk officer, HSBC – Mexico City
Financial services giant HSBC is looking for someone to lead its risk function in Mexico
Chief compliance, ethics, and risk officer, University of Central Florida – Orlando, Florida
This university has an enrolment of over 66,000 students – that's the largest of any single campus in the US – and they're offering US$150,000 for someone to head up their risk, ethics, and compliance programs.
Chief risk officer (JD), Sutter Health – Mountain View, California
This Northern California health system is looking for a risk manager with a law degree to head its risk management program in the heart of Silicon Valley
Chief risk officer, Generali – Kuala Lumpur, Malaysia
The third largest insurance company in the world has an open position for a CRO with insurance experience to head its risk management function in Kuala Lumpur.
Chief risk officer, BNY Mellon – Dublin
American financial services giant BNY Mellon is looking for a chief risk officer to be based at its Dublin branch.
Head of risk strategy and implementation oversight, Lloyd's Banking Group – London, UK
Lloyd's is offering GBP135,000 for a highly experienced professional to design, define and coordinate a major transformation strategy for the entire risk division.
Proprietary products chief risk officer, Citi – Long Island, New York, USA
This leading global bank is on the hunt for a dynamic executive leader with 15-plus years of experience to head up risk management for its US Branded Cards proprietary products.
VP, treasurer and chief risk officer – Durham, North Carolina, USA
US health insurance provider BlueCross BlueShield of North Carolina is hiring a risk professional to be part of its finance division's executive leadership team.
Chief risk officer – Principal International, Principal Financial Group – Des Moines, Iowa, USA
This Fortune 500 company is looking for a CRO with 10-15 years of experience in insurance/asset management to lead risk teams across Latin America and Asia.
Head of risk EMEA, Argo Group – London, UK
This international underwriter of specialty insurance is seeking a senior manager in London.

Related stories:
Movers and shakers in risk management
Movers and shakers in risk management