Top risk jobs available around the world | Corporate Risk & Insurance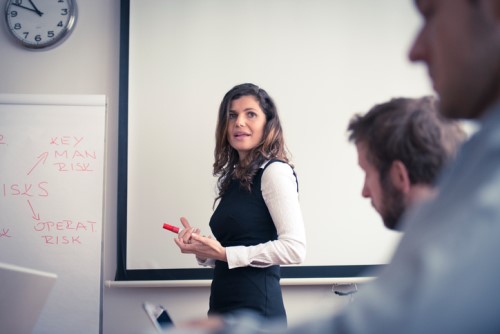 Chief risk officer played role in Axa/XL Group mega deal
Axa's chief risk officer Alban de Mailly Nesle was part of a group of three individuals accompanying chief executive officer Thomas Buberl to a key meeting between the French insurance behemoth and XL Group in late January. The meeting ultimately led to a US$15.3bn deal for Axa to takeover XL Group. Chief financial officer Gerald Harlin and General Sectretary George Stansfield were also present at the discussion, which took place in Zurich just after the leaders convened at the World Economic Forum in Davos.
CROs moving up the ladder:
Global insurance broking giant Willis Towers Watson announced that Alexis Faber will be its new chief operating officer within its Corporate Risk and Broking division. Faber will transition to the position from her current role as global head of financial lines
Hong Kong's China Aircraft Leasing Group holdings (CALC) named Hatty Cheung as the organisation's new chief risk officer, effective immediately
Hitachi Capital UK appointed John Shiels as its new Leeds-based chief risk officer. Prior to joining the company, Shiels held senior positions at Virgin Money, RBS, ad Clydesdale Bank
James Turner will be the new group chief risk officer and executive director at American Fortune Global 500 insurance company Prudential, effective immediately. He will place Pat Casey, who will be retiring
HSBC announced that Pawl Kusiak will be its new head of financial crime risk transformation for the Isle of Man and Channel Islands, UK
Australian financial consultancy Equip Super appointed Tahlia Parrish to its head of risk role
Looking for a change? This week's top jobs:
Chief Risk Officer, Fosun – Shanghai, China
International investment company Fosun is on the hunt for a new head of risk. The conglomerate's chairman, Guo Guanchang, just announced his intention to ramp up Fosun's overseas investments in the healthcare, education, fashion, and tourism sectors, so the CRO is sure to have a full agenda.
Chief Risk Officer, Commonwealth Financial Network – Waltham, Massachusetts, USA
Use of vacation homes in Cape Cod, Las Vegas, and the Bahamas are among the perks reserved for the new chief risk officer of this US investment company. They're looking for a risk manager with 10+ years of experience and financial services expertise to head its risk mitigation programs.
Head of risk advisory, UniSuper – Melbourne, Australia
One of Australia's biggest superannuation funds is recruiting someone to run its risk management team. If you have experience in leading a team and building risk culture, you could have the opportunity to be part of an organisation investing AUD 50bn in the higher education and research sector.
Vacancy roundup:
Country chief risk officer, HSBC – Mexico City
Financial services giant HSBC is looking for someone to lead its risk function in Mexico
Chief compliance, ethics, and risk officer, University of Central Florida – Orlando, Florida
This university has an enrolment of over 66,000 students – that's the largest of any single campus in the US – and they're offering US$150,000 for someone to head up their risk, ethics, and compliance programs.
Chief risk officer (JD), Sutter Health – Mountain View, California
This Northern California health system is looking for a risk manager with a law degree to head its risk management program in the heart of Silicon Valley
Chief risk officer, Generali – Kuala Lumpur, Malaysia
The third largest insurance company in the world has an open position for a CRO with insurance experience to head its risk management function in Kuala Lumpur.
Chief risk officer, BNY Mellon – Dublin
American financial services giant BNY Mellon is looking for a chief risk officer to be based at its Dublin branch.
Head of risk strategy and implementation oversight, Lloyd's Banking Group – London, UK
Lloyd's is offering GBP135,000 for a highly experienced professional to design, define and coordinate a major transformation strategy for the entire risk division.
Proprietary products chief risk officer, Citi – Long Island, New York, USA
This leading global bank is on the hunt for a dynamic executive leader with 15-plus years of experience to head up risk management for its US Branded Cards Proprietary Products.
VP, treasurer and chief risk officer – Durham, North Carolina, USA
US health insurance provider BlueCross BlueShield of North Carolina is hiring a risk professional to be part of its finance division's executive leadership team.
Chief risk officer – Principal International, Principal Financial Group – Des Moines, Iowa, USA
This Fortune 500 company is looking for a CRO with 10-15 years of experience in insurance/asset management to lead risk teams across Latin America and Asia.
Head of risk EMEA, Argo Group – London, UK
This international underwriter of specialty insurance is seeking a senior manager in London.
Related stories:
Movers and shakers in risk management|
Movers and shakers in risk management