Top risk jobs available around the world | Corporate Risk & Insurance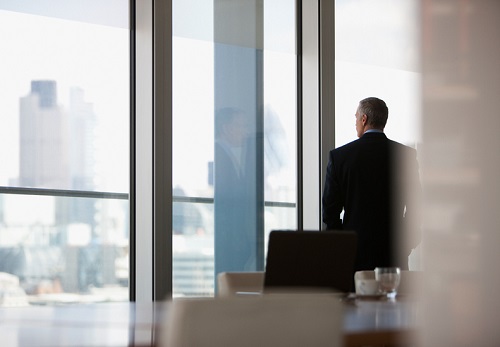 Harvard scientist promoted to top risk job at XL Catlin
XL Catlin has promoted Harvard scientist Fiedling Norton to the position of group chief enterprise risk officer. Fielding is an expert in earthquake mechanics and the world's climate system, having earned a PhD in earth and planetary sciences at Harvard University. He first transitioned from academia into the insurance industry while working on a risk prediction initiative with the Bermuda Institute of Ocean Sciences that involved working with disaster models. Naturally, insurers and reinsurers were keen to employ his expertise. After serving in risk functions at Employers Re and Ironshore, Fielding joined XL Bermuda. He has now been with XL Catlin for eight years. He will replace Jacob Rosengarten, who announced his retirement in January.
Punjab National Bank appoints CRO amid fraud scandal
The total cost of a recent scam at one of India's biggest state-run lenders could swell to US$2bn. On 14 February, the bank detected unauthorised transactions involving billionaire jeweller Nirav Modi. In light of the fraud, the finance ministry asked banks to develop pre-emptive risk mitigation action plans within 15 days to identify weaknesses in their operations. In response, PNB appointed A K Pradhan to the role of group chief risk officer.
CROs moving up the ladder:
Australian banking giant ANZ named Kevin Corbally its new chief risk officer, to be based in Melbourne
BMO Harris Bank appointed Erminia (Ernie) Johannson as group head, US personal and business banking in its Chicago office. Johannson is a former chief risk officer at Canadian Personal and Business Banking and Wealth Management.
Bermuda-based reinsurer Rosh Capital Holdings named Kenneth Kurtzman, formerly of Swiss Re, its new COO and chief risk officer
MS Amlin announced that Martyn Rodden become the London insurer's chief risk officer.
Rebecca F Cady, vice president and chief risk officer of the Children's National Medical Center in Washington DC was named Risk Manager of the Year by The Risk & Insurance Management Society (RIMS).
Capitala Group, a North Carolina-based capital provider to lower and traditional middle market companies, has named Peter Sherman its new chief risk officer.
Illinois-based Town and Country Bank announced the promotion of John Staudt to chief risk officer.
Former Fidelity Bank risk control executive Gloria O'Neal was appointed to Atlanta-based bank holding company Fidelity Southern Corporation's board of directors.
Looking for a change? This week's top jobs:
Country chief risk officer, HSBC – Mexico City
Dreaming of warmer weather year-round? Financial services giant HSBC is looking for someone to lead its risk function in Mexico. Experience leading a sizeable team is required, and candidates with accounting and financial acumen are favoured.
Chief compliance, ethics, and risk officer, University of Central Florida – Orlando, Florida
This university has an enrolment of over 66,000 students – that's the largest of any single campus in the US – and they're offering US$150,000 for someone to head up their risk, ethics, and compliance programs. The position reports directly to the president and senior leadership. Plus, it's next door to Disney World.
Chief risk officer (JD), Sutter Health – Mountain View, California
This Northern California health system is looking for a risk manager with a law degree to head its risk management program in the heart of Silicon Valley. The CRO is responsible for managing systems insurance programs and claims management in addition to maintaining overall risk management.
Vacancy roundup:
Chief risk officer, Generali – Kuala Lumpur, Malaysia
The third largest insurance company in the world has an open position for a CRO with insurance experience to head its risk management function in Kuala Lumpur.
Chief risk officer, BNY Mellon – Dublin
American financial services giant BNY Mellon is looking for a chief risk officer to be based at its Dublin branch.
Vice president/Chief risk officer, Oregon Health & Science University – Portland, US
OHSU is on the hunt for someone to oversee the risk management department and day-to-day operations of the insurance program.
Head of risk strategy and implementation oversight, Lloyd's Banking Group – London, UK
Lloyd's is offering GBP135,000 for a highly experienced professional to design, define and coordinate a major transformation strategy for the entire risk division.
Proprietary products chief risk officer, Citi – Long Island, New York, USA
This leading global bank is on the hunt for a dynamic executive leader with 15-plus years of experience to head up risk management for its US Branded Cards Proprietary Products.
VP, treasurer and chief risk officer – Durham, North Carolina, USA
US health insurance provider BlueCross BlueShield of North Carolina is hiring a risk professional to be part of its finance division's executive leadership team.
Chief risk officer, Legal & General Investment Management – Dublin
The Ireland branch of London-based LGIM is looking for someone with postgraduate and professional qualifications to be its director of risk management.
Chief risk officer – Principal International, Principal Financial Group – Des Moines, Iowa, USA
This Fortune 500 company is looking for a CRO with 10-15 years of experience in insurance/asset management to lead risk teams across Latin America and Asia.
Head of risk EMEA, Argo Group – London, UK
This international underwriter of specialty insurance is seeking a senior manager in London.

Related stories:
Movers and shakers in risk management
Movers and shakers in risk management