Top risk jobs available around the world | Corporate Risk & Insurance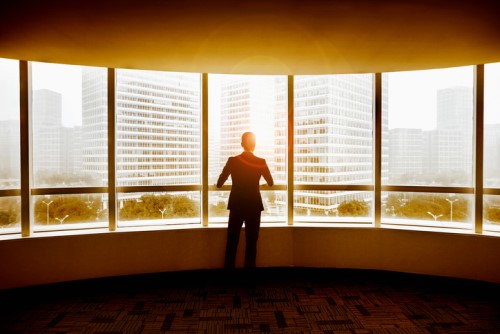 Security Exchange Commission plans for CRO position
The United States SEC plans to set up a new chief risk officer role this year to oversee the agency's ERM activities. As part of its recently presented US$1.66bn budget request for 2019, the agency announced its intention to hire two more positions under the CRO to boost its risk management capabilities. The requests come as part of the SEC's efforts to restore positions that were lost during 2017's hiring freeze.
Apple, Cisco, Aon, and Allianz announce cyber risk management product
Four of the world's top vendors released a new, joint product designed to help businesses manage cyber risk. The product was created to protect companies from the most common cyber threats like ransomware and other malware-related attacks. The offering will include:
• Cyber resilience evaluation from Aon
• Cyber insurance from Allianz
• Ransomware defense from Cisco
• Products (iPhone, iPad, Mac) for employees from Apple
• Incident response services from Cisco and Aon's teams
CROs moving up the ladder:
• International broker and risk management firm Integro Insurance Brokers has announced that Ellen Rensklev is now a principal with the firm's national healthcare practice based in San Francisco. She previously served as CRO at Oregon Health & Science University
• Nebraska-based Cornerstone Bank named Aaron Burger vice president of compliance/CRA and chief risk officer
• Sally Manafi has been promoted to chief risk officer at The Standard. She currently serves as vice president, corporate finance and controller at the Portland-headquartered insurance company
• Merchant Advance Capital appointed Peleg Bartfeld to the role of chief financial and risk officer to be based at the company's Vancouver office
Looking for a change? This week's top jobs:

Chief risk officer, Generali – Kuala Lumpur, Malaysia
Are you a risk manager with nearly a decade of experience in the insurance industry? The third largest insurance company in the world has an open position for a CRO with insurance experience to head its risk management function in Kuala Lumpur. The role will support the board of directors and the CEO.

Chief risk officer, BNY Mellon – Dublin
American financial services giant BNY Mellon is looking for a chief risk officer to be based at its Dublin branch. The position will be a senior 2nd line of defense appointment responsible for overseeing line of business and legal entity risk management. Risk professionals with fund experience are especially desired.

Vice president/Chief risk officer, Oregon Health & Science University – Portland, US
Dreaming of finding yourself back on campus? Following the departure of the university's current CRO, OHSU is on the hunt for someone to oversee the risk management department and day-to-day operations of the insurance program.

Vacancy roundup:
Head of risk strategy and implementation oversight, Lloyd's Banking Group – London, UK
Lloyd's is offering GBP135,000 for a highly experienced professional to design, define and coordinate a major transformation strategy for the entire risk division.

Proprietary products chief risk officer, Citi – Long Island, New York, USA
This leading global bank is on the hunt for a dynamic executive leader with 15-plus years of experience to head up risk management for its US Branded Cards Proprietary Products.

VP, treasurer and chief risk officer – Durham, North Carolina, USA
US health insurance provider BlueCross BlueShield of North Carolina is hiring a risk professional to be part of its finance division's executive leadership team.

Chief risk officer, Legal & General Investment Management – Dublin
The Ireland branch of London-based LGIM is looking for someone with postgraduate and professional qualifications to be its director of risk management.

Chief risk officer – Principal International, Principal Financial Group – Des Moines, Iowa, USA
This Fortune 500 company is looking for a CRO with 10-15 years of experience in insurance/asset management to lead risk teams across Latin America and Asia.

Head of risk EMEA, Argo Group – London, UK
This international underwriter of specialty insurance is seeking a senior manager in London.


Related stories:
Movers and shakers in risk management
Movers and shakers in risk management