Top CRO job postings across the globe | Corporate Risk & Insurance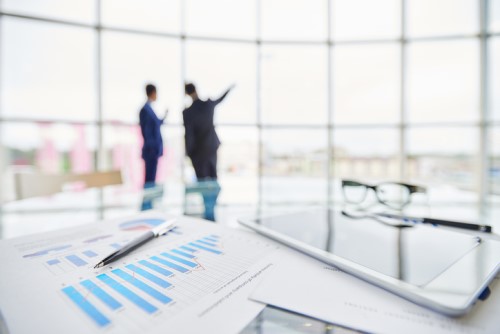 CRO named exec in Barclays Africa growth initiative
After the sale by its UK parent, Barclays South Africa is set to split into four separate operating units as part of the lender's growth strategy. The Johannesburg-based bank, South Africa's third-largest, hopes to double its size and earn at least 12% of African banking revenues following its split from its London-based parent company in 2016. As part of the new growth strategy in Africa, the bank announced that August Van Heerden will become its new chief risk officer and part of the executive committee.
CROs moving up the ladder:
Peapack-Gladstone Bank, a New Jersey-based commercial bank, has promoted Timothy Doyle to executive vice president, chief risk officer.
California lender Impac Mortgage Holdings named Tiffany Entsminger its new SVP chief risk officer.
Engineering, environmental consulting, and construction management firm TRC Companies announced the promotion of Marc Faecher to chief risk officer.
Dorine Hertner, formerly of 7-Eleven, was hired as the new chief risk officer at Minnesota-based MV Transportation
Looking for a change? This week's top jobs:
Chief risk officer, IAG – Auckland, New Zealand
Australia and New Zealand's leading insurer is looking for a CRO to be part of its leadership team. The position will report directly to the NZ CEO and have significant influence on business strategy. Experience in a senior risk role in the financial services industry will stand you in good stead.
Head of operational risk – chief risk officer, HSBC – Vietnam
If you have 5+ years of experience in risk management, you could have a shot at a CRO role in this banking behemoth's outpost in Vietnam. HSBC is looking for an ambitious risk manager to take the lead on managing operational risks across the business.
Chief risk officer, American Equity – West Des Moines, Iowa, USA
This American life insurance company is on the hunt for a CRO to head up its risk division. If you have 12+ years' experience in financial services risk management, an advanced degree, and a knack for supporting strong risk culture, they'll want to hear from you.
Vacancy roundup:
Chief risk officer, IHS Markit – New York, USA
Global information leader IHS Markit is searching for a CRO with 10+ years' experience to lead risk management for its trust company.
Head of risk & compliance (HKT region), PayPal – Hong Kong
Paypal is looking for a risk professional to support its operations across Hong Kong, Korea, and Taiwan. If you have at least 12 years' experience in a large organisation, you could have a shot at being a part of the American e-commerce giant.
Chief risk officer, W&W Advisory Dublin DAC – Dublin, Ireland
This German investment management firm is searching for a CRO to head up risk management in its Irish headquarters.
Chief risk officer, Commonwealth Financial Network – Waltham, Massachusetts, USA
This US investment company is looking for a risk manager with 10+ years of experience and financial services expertise to head its risk mitigation programs.
Chief risk officer, BNY Mellon – Dublin
American financial services giant BNY Mellon is looking for a chief risk officer to be based at its Dublin branch.
VP, treasurer and chief risk officer – Durham, North Carolina, USA
US health insurance provider BlueCross BlueShield of North Carolina is hiring a risk professional to be part of its finance division's executive leadership team.
Head of risk EMEA, Argo Group – London, UK
This international underwriter of specialty insurance is seeking a senior manager in London.