This week's top risk jobs | Corporate Risk & Insurance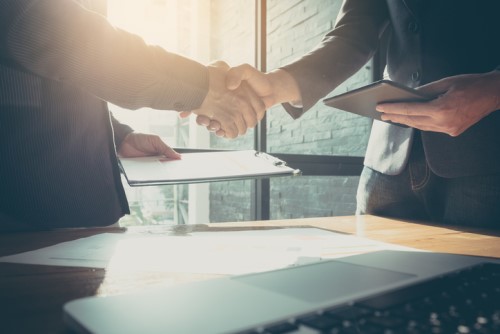 Looking for a change? Here are this week's top jobs from around the globe. You can find last week's round-up here.
United States
Role: Risk Manager
Company: Amazon
Location: Seattle
Amazon is seeking an experienced risk manager to join a newly-formed, centralized WW transportation risk and compliance team. The e-commerce giant is looking for individuals who can apply their knowledge of operations and internal controls to a diverse set of risk areas including compliance, process, technology, legal, finance, and program management.
In this role, you will work closely with Amazon logistics and transportation businesses to understand their nuanced risk landscapes. You will also partner with various legal, finance, and compliance teams to optimize compliance programs that will include designing and executing risk assessments, and evaluating policies. The successful candidate will have five or more years of risk, audit, compliance, internal controls, legal, HR compliance, and/or labor employment experience, as well as a BA/BS degree (or equivalent experience).
Role: Senior Director, Risk Strategy
Company: eBay
Location: California
eBay is looking for a risk manager to take on a critical leadership position in its risk management organization within eBay's Payments business unit. Working within payments, you will collaborate with cross-functional teams in finance, legal, compliance, and product to ensure that eBay's risk policies, procedures and platform work in concert to maximize revenues, effectively manage risk, and efficiently utilize operating expense to deliver an outstanding buying and selling experience for its customers.
The successful candidate will have an MS/MBA/MA degree or equivalent experience, a deep understanding of risk management in multiple areas including underwriting, fraud mitigation for online or mobile payment transaction processing, loss mitigation and recovery, and payments compliance, and 10 or more years' experience in building and developing teams in dynamic, tech-savvy organizations
Europe
Role: Risk Manager - Market Risk Manager
Company: Deutsche Bank
Location: London
Deutsche Bank seeks a risk manager to join its Market Risk Management (MRM) team, which is responsible for managing market or fair value risk within Deutsche Bank. MRM carries out this responsibility in an independent and neutral way, providing a comprehensive and independent view of market risks to senior management.
In this role, you will ensure that business units of the bank optimize the risk-reward relationship and do not expose it to unacceptable losses. The successful candidate will be an experienced market risk manager with a focus on traded exotic products in the rates and/or hybrids asset classes, will have strong experience in markets-related roles with an emphasis on market risk management, and a strong understanding of market risk controls and governance frameworks.
Role: Risk Manager of Group Risk & Governance
Company: Old Mutual Wealth
Location: London
Old Mutual Wealth is on the hunt for a risk manager. The main duties of the role are the management of the Quilter Group risk governance arrangements, the facilitation and production of group internal and external risk reporting, disclosures – including the Group ORSA and ICAAP Reports – and the management of Quilter Group's risk management information including risk systems.
The successful candidate will require an undergraduate degree level education and relevant professional qualifications. Experience of ORSA report production, a strong understanding of Solvency II regulation, and group head office Enterprise Risk Management experience is preferred.
UAE
Role: Senior Manager – Risk & Compliance
Company: GEMS Education
Location: Dubai
GEMS Education is on the hunt for a senior manager of risk and compliance. This role involves risk assessment and analysis, risk mitigation strategy, planning, mitigation development and implementation, compliance oversight, and advice to key stakeholders who include the board, management and employees on risk management.
In addition, this position involves monitoring and reporting results of the compliance/ethics efforts of the company and in providing guidance for the board and senior management team on matters relating to compliance to ensure achievement of the objectives of an effective compliance program.
The successful candidate will have a Bachelors (BSc) in business. A qualification in risk management and FCA would be desired, as well as 8-15 years of experience in a related field.