This week's top risk jobs | Corporate Risk & Insurance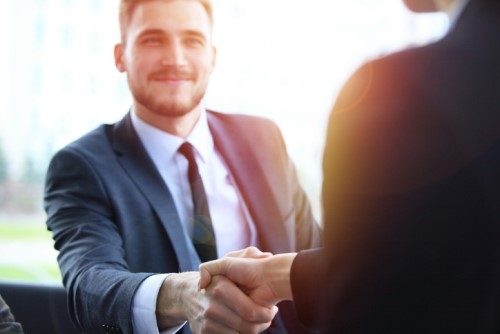 Looking for a change? Here are this week's top jobs from around the globe. You can find last week's round-up here.
United States
Role: Global Risk Manager
Company: Stanford University
Location: California
Stanford University is recruiting to fill the position of global risk manager at its Graduate School of Business (GSB). The person in this role will be responsible for leading the school's global risk program operations, including conducting proactive research, assessment, and mitigation planning for overseas travel risk, monitoring ongoing international developments for risk mitigation purposes, and providing training and oversight to support university-wide best practices.
The Global Risk Manager will manage new projects and initiatives as needed, particularly with a focus on transformative technology implementations. The successful candidate will have a bachelor's degree and five years of relevant experience, or a combination of education and relevant experience. Preferred areas of experience include international travel/security/political risk analysis, international education, student program management, campus crisis management, risk management or emergency management.
Role: Risk Management Lead
Company: Grant Thornton
Location: Washington, DC
Grant Thornton is seeking a Senior Associate to join its operations transformation service line and take an active role in engagement execution, project management and key business development activities.
The successful candidate will require skills including the following: Risk assessment/management experience, a demonstrated ability to perform risk reviews including control design assessments, the ability to utilize industry best practices, internal control design and implementation including monitoring and/or testing, and corrective action planning experience.
Europe
Role: Senior Investment Risk Manager, Compliance
Company: Aviva UK
Location: London
Due to recent restructuring, Aviva is on the hunt for a senior manager within its insurance risk & compliance function, who will contribute to the compliance overview of its investment function and processes.
The risk and compliance function is responsible for ensuring that the business operates within regulatory boundaries and is ahead of change impacting its customers. In this role, you will generate value safely by helping Aviva to stay in sync with regulatory requirements, ensuring good customer conduct outcomes and maintaining strong regulatory relationships. The successful candidate will have a comprehensive understanding of financial services industry regulation and regulatory agencies such as the FCA and PRA, and subject matter expertise in collective investments, either through operational or compliance experience.
Role: Manager – GMS Risk Management (EMEA)
Company: American Express
Location: London
American Express is looking for a professional to join its risk management function. This job entails working in a fast-paced and research-focused environment, leveraging large amounts of linked and unstructured data to predict and prevent credit and fraud risk. Responsibilities include developing the next generation of risk management solutions and capabilities and effective collection strategies for all merchants in the Europe, Middle East and Africa (EMEA).
This position will interface with key partners including the world services, risk decision science, operational business partners in order to create and drive best-in-class strategy to prevent fraud and limit credit losses and enable collections. The ideal candidate will have experience in applying data analysis and turning them into strategic insights.
Asia
Role: Senior Manager to Senior Director, Operational Risk
Company: Manulife
Location: Hong Kong
Reporting to the deputy chief risk officer, Asia, this position will support Manulife's Asia risk management department on risk reporting and analysis. Key areas of focus will be producing risk reports for senior executives, ongoing risk analytics development, periodic risk themes and trends identification, promoting a risk aware culture and increasing risk awareness through educational initiatives.
The successful candidate will require a risk management, audit, operations, compliance or technology background with 10+ years of experience in matters of increasing complexity, a highly developed business acumen and pragmatic approach to solving problems and implementing solutions, and an in-depth understanding of operational procedures at financial institution (preferably insurance).