This week's top risk jobs | Corporate Risk & Insurance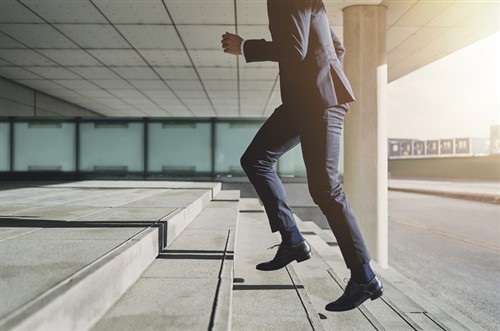 Looking for a change? Here are this week's top jobs from around the globe:
United States
Role: Risk Management and Compliance Lead
Company: Verizon
Location: New Jersey
You will be part of the team responsible for the administration of Verizon's Sarbanes Oxley compliance program, overseeing policies, processes, people and systems, partnering with business leaders to identify and mitigate financial, operational, legal, regulatory and reputational risks. As the subject matter expert, you will take a key role in developing risk assessments, recommendations and field work. Your work will help Verizon improve its process and come up with ways to make your control environment even stronger.
Role: Finance Risk Management Analyst
Company: Santander Bank
Location: Boston, Massachusetts
SHUSA's Finance Governance & Control Infrastructure Group is responsible for the implementation of the 3LoD within Finance, end to end oversight of MR(I)A and IA findings remediation process in order to facilitate timely and sustainable closure, standardization of policies and procedures as well as implementation of the business control officer function in order to increase operational control capabilities in the 1st line.
Essential functions include: Aggregate risks into a holistic business line portfolio for further aggregation into a division view; challenge/ensure completeness of work within risk teams, as well as business lines by providing coaching and motivation of others to reach goals; the incumbent will have a defined level of authority to negotiate with business to alter processes or quality execution designs; track agreed actions; consult with management regarding risks, exposures or control profiles and maintain contact with 2nd Line of Defense (ORM, ERM, SOX, and Compliance) peers to help define communications of risk culture / tolerances.
Europe
Role: Chief risk officer
Company: Swiss Re Capital Markets Europe (SRCME)
Location: Luxembourg
SRCME is a new company being established in Luxembourg to support Swiss Re's insurance linked securities and environmental and commodity businesses in Europe. The company will be regulated by the CSSF in Luxembourg as a broker and underwriter of financial instruments.
The role will report into the CEO of SRCME and is based in Luxembourg. As chief risk officer for SRCME, you will be responsible for establishing the risk governance framework, mandates, benchmarks, and reporting to identify, manage, monitor and measure the market, credit, liquidity and operational risk assumed by SRCME, as well as reporting on exposures, control performance as well as any wider risk issues to the SRCME's management, as well as SRCME Board of Directors and/ or responsible delegated committee members, as appropriate.
Role: Head of Funding & Risk Management
Company: Heathrow Airport
Location: London
You'll have the chance to lead the delivery of Heathrow's global debt funding and risk management and manage its wide banking relationships.
Your role will involve: driving and leading the strategic planning and delivery of Heathrow's £1.5-£4bn annual funding program to align to business needs; in depth analysis of global debt capital markets to determine relative value and opportunistic timing for capital market issuance; developing and delivering Heathrow's hedging strategy to align with regulatory framework, financing program and shareholders objectives; responsibility for maintaining and building on the existing +30 bank relationships; building and maintaining effective communication with shareholders to ensure appropriate funding and risk proposals which are aligned with their objectives; working closely with the head of debt investor relations to ensure effective and proactive communication channels are maintained with existing and potential debt investors.
Asia
Role: Business Analyst, Risk
Company: Emirates NBD
Location: Dubai, UAE
Risk Infrastructure is a group risk function responsible for functional ownership, execution of the assigned risk projects and coordination of the overall Group Risk infrastructure change agenda. The unit coordinates with IT group risk units and other business and control function stakeholders and external vendors on the formulation and delivery of strategic vision for the risk infrastructure in alignment with group risk department objectives.
As part of the agile delivery unit there are dedicated squads to develop, test, maintain and implement risk applications. The squads are responsible for preparing roadmap priorities in coordination with relevant business units, developing implementation plans and executing projects. The squads are also responsible for security architecture and ongoing production support for the application.
Related stories:
Royal Bank of Scotland and KPMG reveal new chief risk officers
Top risk jobs this week