Looking for a change? Here are the week's top CRO openings | Corporate Risk & Insurance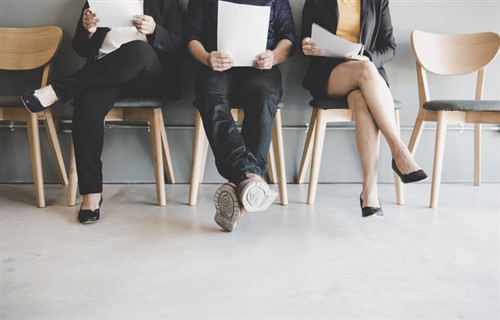 CROs moving up the ladder:
Xin Ge, formerly the head of risk management at Uber, will be the new global chief risk officer at Afterpay, a digital services company
The US' Security and Exchange Commission (SEC) announced that James Reese will be the new chief risk and strategy officer at its Office of Compliance Inspections and Examinations (OCIE)
Daniel Yip takes over as chief risk officer for Spaceship, an Australian super fund that was recently fined by the Australian Securities and Investments Commission (ASIC) over false and misleading information in its marketing material
Parsons, a digitally enabled solutions firm headquartered in Pasadena, California, has promoted corporate chief audit executive Brent Harvey to the company's chief risk officer position
Rajesh Rao has been named the new chief financial officer and chief risk officer for West Creek Financial of Virginia, USA
Looking for a change? This week's top jobs:
Vacancy roundup:
Head of risk analytics, capital, and stress – executive director, Morgan Stanley – Frankfurt, Germany
A leading global financial services firm is looking for a new addition to its EMEA risk management division.
Deputy chief risk officer, TMX Group – Toronto, Canada
This Canadian financial services company with offices worldwide is adding a risk professional to the team at HQ in Toronto.
Associate vice president and chief risk officer, Southern Methodist University – Dallas, Texas, USA
A private research university in Texas is looking for a chief risk officer to design and implement university-wide risk management for its student body of 12,000.
Chief risk officer, Mosaic – Oakland, CA, USA
This solar fintech company based in northern California is looking for a chief risk officer with 10+ years of experience.
Commercial bank – commercial real estate – chief risk officer, JPMorgan Chase & Co – Columbus, Ohio, USA
JPMorgan is on the hunt for someone with an advanced degree in finance, maths, or accounting and has 15+ years of management experience to lead across levels, geographies, markets, and functions.
Head of risk – Global, Lykke – Location independent
This international, Swiss-based company building a global marketplace is embarking on a fast-growth phase, and it needs a head of risk to help lead the way.
Chief risk officer, TradeStation – Plantation, Florida, USA
This online brokerage firm is looking to add an experienced chief risk officer to its ranks.
Chief risk officer, American Equity – West Des Moines, Iowa, USA
This American life insurance company is on the hunt for a CRO to head up its risk division.
Head of risk & compliance (HKT region), PayPal – Hong Kong
Paypal is looking for a risk professional to support its operations across Hong Kong, Korea, and Taiwan. If you have at least 12 years' experience in a large organisation, you could have a shot at being a part of the American e-commerce giant.
Chief risk officer, Commonwealth Financial Network – Waltham, Massachusetts, USA
This US investment company is looking for a risk manager with 10+ years of experience and financial services expertise to head its risk mitigation programs.