Windstorms riskier than cyber attacks for world's major cities | Corporate Risk & Insurance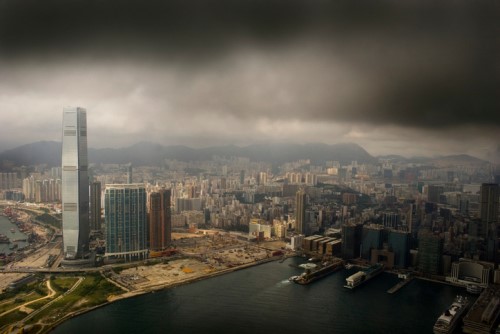 In 2017, hurricanes Harvey, Irma, and Maria barrelled through the Caribbean and US, leaving record damages to corporations in its wake, but Asian capitals be warned – you could be next.
And with thousands of people packed into coastal cities left vulnerable to tropical windstorms, cities like Taipei, Manila, Seoul, Tokyo, and Shanghai have even more to lose.
With nearly US$600bn at risk, windstorms are among the greatest threats to the world's major cities, according to Lloyd's City Risk Index 2015-2025, surpassing that of earthquakes, floods, and even manmade disasters like oil price shocks and cyber attacks.
Windstorms risk nearly twice as much GDP as cyber attacks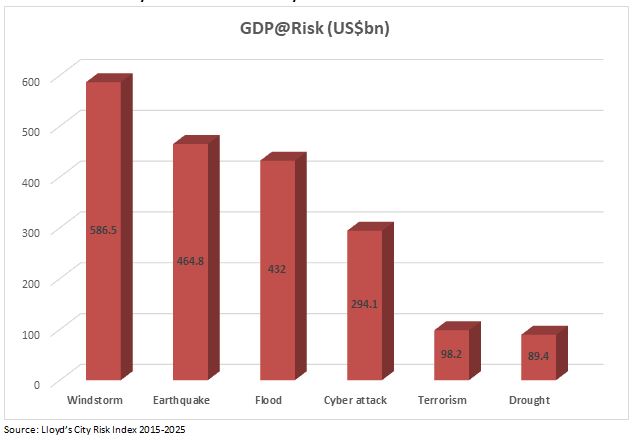 Lloyd's City Risk Index analyses the economic output at risk in over 300 major cities worldwide from 18 specific threats, both manmade and natural. The economic cost is estimated in terms of the GDP a city stands to lose from a disaster (GDP@Risk), as well as the likelihood of it occurring.
More people are living in cities than ever before, which means that wealth is heavily concentrated in urban centres that and evermore exposed to the impacts of natural disasters – especially windstorms. Tropical windstorms – like hurricanes – and European-style temperate windstorms are capable of causing widespread destruction as they make landfall onto heavily-populated areas like Taipei, Taiwan. Jam-packed with up to 27,000 people living per square kilometre in some districts, according to numbers from the city government, Taipei is among the most densely populated cities in the world. That, combined with its geographical predisposition to typhoons and high asset value, makes it the city with the most to lose from windstorms. Total GDP@Risk from tops the charts at US$8bn.
Highly populated cities vulnerable to tropical windstorms have the most at stake
(GDP@Risk, US$)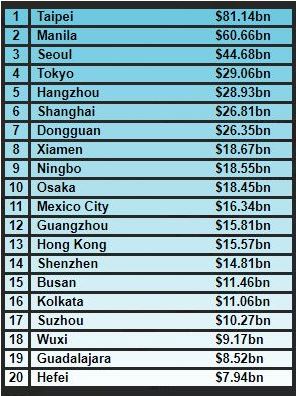 For any risk manager harbouring doubts about the potential severity, take the lessons from Superstorm Sandy as a warning:
In October 2012, the windstorm made landfall on New York, flooding streets, tunnels, and subway lines all throughout the city. In parts of Manhattan, water was higher than four metres, according to data from catastrophe modelling firms AIR Worldwide and RMS. Over the next two days, the storm caused power outages in 15 states, affecting nearly 8.5m customers and leading to widespread business interruption. The economic cost to New York soared to US$19billion.
Related stories:
A new normal: Natural disaster numbers hit historic highs
Water risk: Is your basin bad for business?