Water risk: Is your basin bad for business? | Corporate Risk & Insurance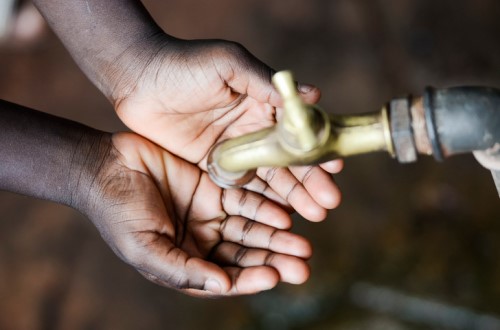 1.2 billion people in 69 countries are already threatened by high water stress. The World Economic Forum listed the looming global water crisis as a top-five global business risk, especially for those with extensive supply chains. With increased competition and climate change affecting water supply patterns, the challenges will only become more severe. So no, this isn't just a developing-country issue, and you may want to take a very close look at your water risk.
The basin your business is in could be threatened not only by traditional influences on water risk like scarcity or quality, but also by reputational or regulatory risk. The World Resources Institute's
Aqueduct Water Risk Atlas
mapping tool calculates water risk based on measures of physical quantity and quality, but also regulatory and reputational risk categories. The tool uses real-time data and is already being used by companies like IKEA, McDonald's and Bank of America to help evaluate and manage water risk.
Aqueduct assigns an overall risk score between zero (low) and five (high) to geographical coordinates across the globe. As to be expected, the arid regions of Middle East and North Africa are the most water-stressed regions in the world, but you might be surprised to see very high scores for areas like the Trent river basin in England or the Danube in Hungary and Romania. According to current conditions, major basins are particularly at risk. The Colorado and Mississippi river basins are the highest stress points in the United States, while the Yellow River and the Ganges pose major problems for China and India respectively.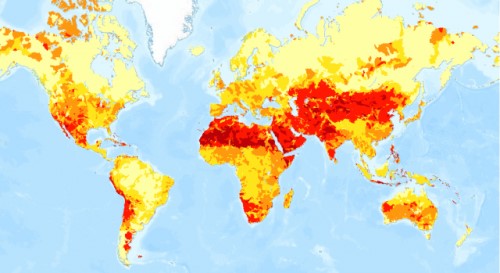 Click to enlarge
Managing the risk
If you have operations in a deep red area on the map, not all hope is lost – high water risk can be managed. Singapore, for example, has the highest water stress ranking (5.0), but WRI reports that its significant investments in technology, international agreements and responsible management have enabled the country to mitigate its water risks successfully.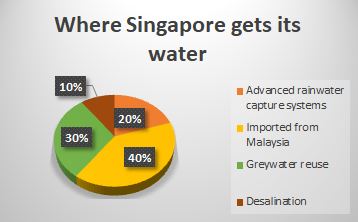 Top Countries Facing Water Stress