Insurance premiums – the winners and the losers | Corporate Risk & Insurance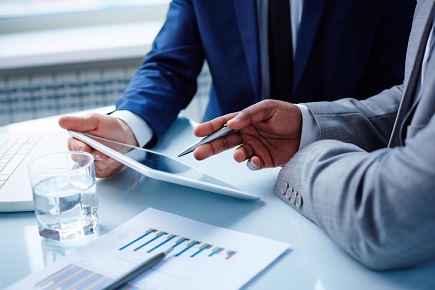 In Spain, premiums rose by an average of 12%; just over the border in Portugal, they fell 15%. Countries are more connected than ever before, but new OECD data on 2016 premiums show that insurance markets worldwide are diverging instead of aligning.
Growth rates of gross direct written premiums (GWP) levels are major indicators of the importance of the insurance industry in any given country's economy. The latest numbers released in the OECD's insurance markets report indicates some countries are expanding significantly and others contracting significantly, with no clear global trends emerging.
Insurers reported increases in GWP in just over half of the countries surveyed. Most of those were OECD members like Canada and France, both of which reported modest growth rates of around 3%. Spain led the way in the bloc, where an upsurge of annuity products in the life sector led to that 12% spike.
The other half of reporting countries saw premiums fall – in some cases by over 16% from the previous year. GWP in Australia plummeted by more than 8%, and both Finland and Portugal saw growth rates dip by more than 15%.
It was mostly a wash in the US, where a 3% increase in premiums in the non-life segment was offset by a drop in the life segment; total GWP fell by only 0.1%.
Overall, the data don't reflect a common worldwide narrative on insurance premiums. Growth rates were influenced by domestic particularities, not global movements. It remains to be seen whether the extreme weather events of 2017 will lead to more sweeping increases.
Insurance premiums see diverging trends
(annual growth rate %, 2016)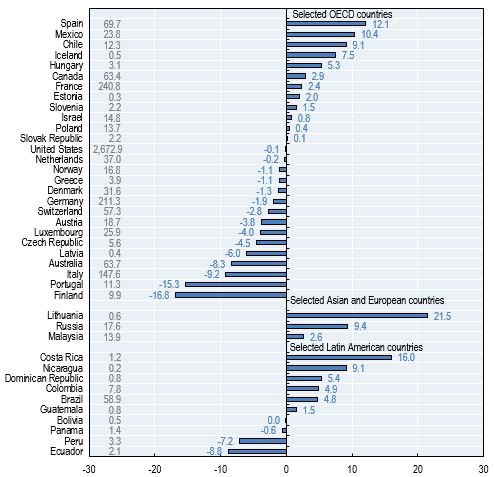 Source: OECD Global Insurance Statistics


Related stories:
Internet of Things adds billions of exposures to businesses
What you don't know can hurt you: Beware invisible regulatory risk