Fraud still a risk management headache | Corporate Risk & Insurance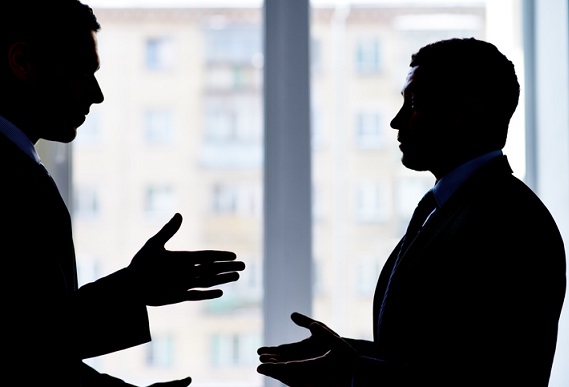 Corporate criminals have been slapped with an unprecedented US$11bn in penalties in recent years, but that hasn't deterred fraudsters. The global bribery and corruption situation hasn't improved since 2012, despite huge upticks in enforcement measures and liability laws.
More than one third of business leaders consider fraud and corruption a major business risk, according to EY's new 'Global Fraud Survey.' Of the global executives across 55 countries included in the survey, 38% believe that bribery and corrupt business practices are widespread.
Fraud a major issue worldwide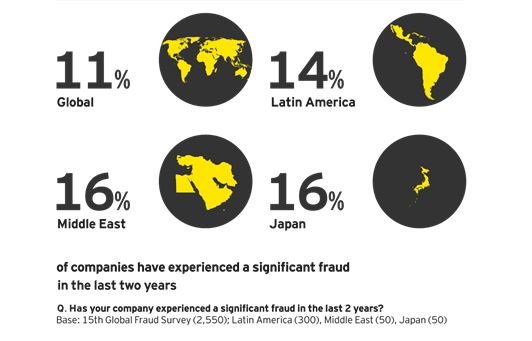 Source: EY
"The lack of improvement in global levels of corruption over the last six years shows that unethical behavior in business remains a daunting challenge, despite intensified global enforcement," says Andrew Gordon, EY Global Fraud Investigation and Dispute Services leader. "While corruption remains so prevalent, businesses remain vulnerable to significant financial and reputational harm. Management teams must identify and address the root causes of unethical conduct in their organization."
Risk managers, he says, play a critical role. "Compliance programs need to keep pace with the impact of rapid technological advancements and the increasingly complex risk environment on business operations," Gordon says. "More robust risk management should be considered a strategic means of improving business performance."
Business leaders talk the talk when it comes to fraud management, but are they walking the walk?
"One hundred percent of US respondents think it is important for companies to demonstrate they operate with integrity," says Brian Loughman, EY Americas leader, Fraud Investigation and Dispute Services. "But there is a disconnect about who is responsible for ensuring the company is acting ethically.
"Among US respondents, some think it is management's responsibility, while others believe it rests with individual employees, compliance executives, or the board," says Loughman. "In truth it is a team effort. Business leaders should focus on establishing a culture of integrity throughout their organizations."
Business leaders unclear on who is responsible for ensuring integrity


Source: EY
Organisations, suggests the report, must make it clear that behaving with integrity is everyone's responsibility – from individual employees to agenda-setters.
Related stories:
The world's best places to do business