Companies lack trust in data and analytics | Corporate Risk & Insurance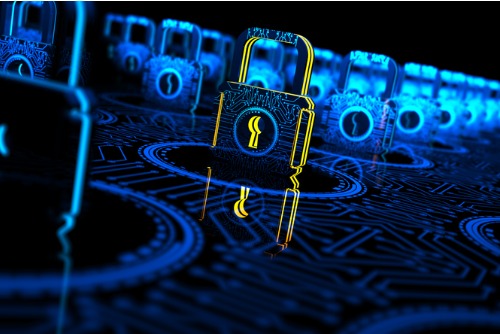 Machine learning. Robotics. Automation. In today's digitalised world, businesses rely on their data as much as their people. But while the benefits are clear – and desirable – most businesses have a hard time trusting the analytics behind the technology.
Lack of trust can negatively affect reputation, customer satisfaction, loyalty, and other key intangible assets. Almost two-thirds of respondents in KPMG's "2017 Global CEO Outlook" survey said that ensuring trust among their organisations' customers and external stakeholders was a top-three business priority. That's unsurprising since the intangible assets at stake now account for almost 85% of S&P 500 companies' total value, according to a study by Ocean Tomo.
But there's a trust gap – and it's growing. Only 35% of respondents in a new KPMG survey, "Guardians of Trust," said they have a high level of trust in their organisation's use of analytics. And trust, the study found, is a significant factor in a company's success or failure.
Lack of trust in data and analytics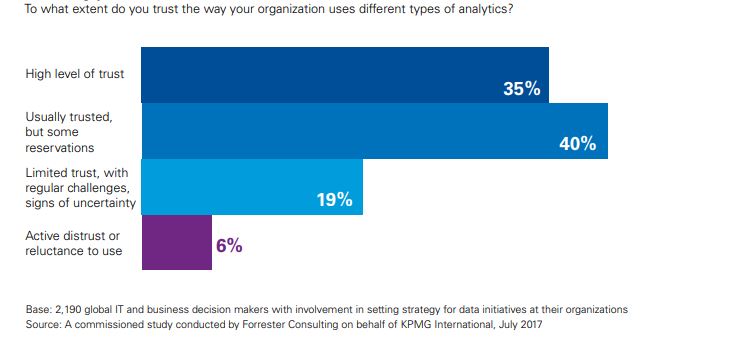 Source: KPMG
Levels of trust aren't uniform. Risk managers in countries like France, for example, will have an easier time winning support for data and analytics than in the UK. "The trust gap is not the same in every country, so decision-makers may need to adjust their approach depending on their market," says Julie Caredda, partner data & analytics lead, KPMG in France. "In France, we see companies that are very keen to deploy data-driven programs to increase sales. French decision-makers usually trust their analytics and they believe that data and analytics can unlock value and create new opportunities."
Trust in analytics comes easy for India, Brazil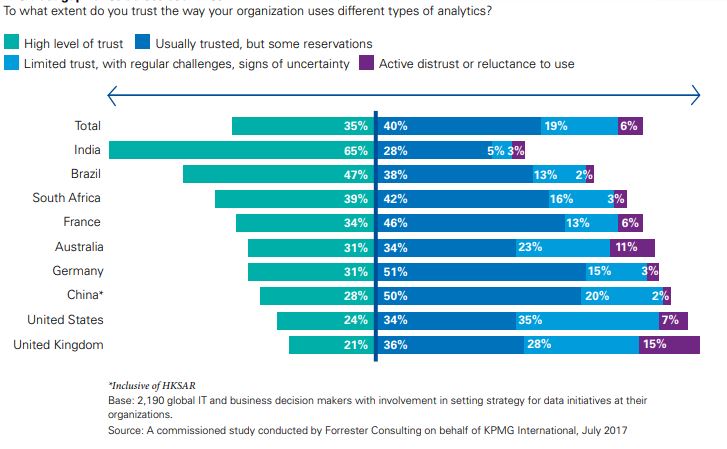 Source: KPMG
Reliance on data and analytics to perform business functions is only going to grow as companies continue to make unprecedented investments in new technology. Ensuring trust will be a key challenge for organisations along the way. But who's responsible?
Risk management leaders have a role to play. About 10% of respondents in the survey reported that risk managers had primary responsibility for ensuring trustworthiness of analytics used in the organisation. But traditional governance models may not be effective in managing the risks of rapid digital transformation.
For that, says the report, new ways of working are needed that encompass the entire organisation. "The governance of machines must become a core part of governance for the whole organization," says Nadia Zahawi, director, D&A, KPMG UK.

Related stories:
Risk management embraces automation
Risk management falls behind tech trends