Top risk jobs available around the world | Corporate Risk & Insurance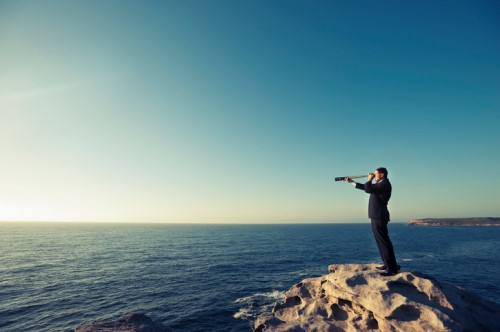 Swiss Re CRO installed in new Asia HQ
The world's second-largest reinsurer has established a regional headquarters in Singapore. The move comes as the company works to strengthen its presence in the region as the importance of the Asian market continues to grow. Swiss Re also announced the appointment of a board of directors for the regional HQ, among them group chief risk officer Patrick Raaflaub – one of five members appointed to the board from the company's group executive committee.
CROs moving up the ladder:
Miller Insurance Services, a leading Lloyd's of London broker, has appointed John Moncavage to lead its credit and political risk initiatives in the Asia-Pacific region. He will continue to be based in Singapore, where prior to joining Miller he served as Ironshore's Asia head of trade credit & political risks.
Wells Fargo named Sarah Dahlgren to head of regulatory relations, where she will be responsible for managing relations for the company's corporate risk organisation. She will report to chief risk officer Mike Loughlin.
Peter Valdez will join Community First Guam Federal Credit Union as vice president and chief credit risk officer.
Lagos-based Sterling Bank has named Dayo Orimoloye, formerly a risk manager with HSBC and Citibank, as chief risk officer.
Looking for a change? This week's top jobs:
Head of risk strategy & implementation oversight, Lloyd's Banking Group – London, UK
Feeling up for a challenge? Lloyd's is offering GBP135,000 for a highly experienced
professional
to design, define and coordinate a major transformation strategy for the entire risk division.
Proprietary products chief risk officer, Citi – Long Island, New York, USA
This leading global bank is on the hunt for a dynamic
executive leader
with 15+ years of experience to head up risk management for its US Branded Cards Proprietary Products. The New York-based position will be part of the organisation responsible for the US$46bn acquisitions and account management portfolio.
Chief risk officer for Credit Suisse life and pensions AG in Liechtenstein, Credit Suisse – Vaduz, Liechtenstein
If you're fluent in both English and German and have 10+ years of experience in the risk/insurance profession, you could have the opportunity to be a member of executive management at Credit Suisse. The leading global wealth manager is on the lookout for a
candidate
to be responsible for the entire risk framework.
Vacancy roundup:
VP, treasurer and chief risk officer – Durham, North Carolina, USA
US health insurance provider BlueCross BlueShield of North Carolina is hiring a risk professional to be part of its finance division's executive leadership team.
Chief risk officer, Legal & General Investment Management – Dublin
The Ireland branch of London-based LGIM is looking for someone with postgraduate and professional qualifications to be its director of risk management.
Chief risk officer, Maybank Kim Eng – Singapore
Maybank Kim Eng, an Asian market-leading group of financial services companies, is looking for a chief risk officer with 15+ years of experience to be based in its Singapore office.
Chief risk officer – Principal International, Principal Financial Group – Des Moines, Iowa, USA
This Fortune 500 company is looking for a CRO with 10-15 years of experience in insurance/asset management to lead risk teams across Latin America and Asia.
Head of risk EMEA, Argo Group – London, UK
This international underwriter of specialty insurance is seeking a senior manager in London.
Related stories:
Movers and shakers in risk management
Movers and shakers in risk management