Movers and shakers in risk management | Corporate Risk & Insurance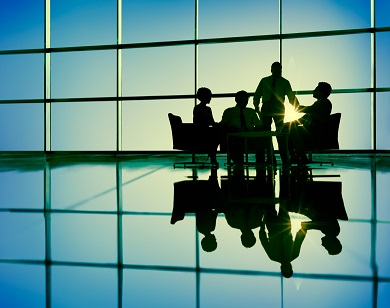 ANZ's Nigel Williams to retire
After spending more than a decade with ANZ, chief risk officer Nigel Williams will retire in March 2018 to pursue a career as a non-executive director. The announcement comes amid a looming enquiry into misconduct in Australia's banking and financial services sector. Williams' successor is expected to be announced in early 2018.
Fed taps McKinsey alum as next president
The Federal Reserve Bank of Richmond announced Thomas Barkin as its pick for the next president of the institution. Barkin, who is chief risk officer at McKinsey & Co., will have a say in US monetary policy next year as the post holder inherits voting rights at the US central bank.
Goldman Sachs' hiring frenzy in Poland
The Wall Street Bank confirmed that it will hire about 250 personnel in its Poland offices to increase its total headcount in the country up to 800. The Financial Times reported that the jobs will be in risk management, operations, technology, treasury and human resources.
Mark Hughes retires from Royal Bank of Canada (RBC)
RBC announced that its group chief risk officer, Mark Hughes, will retire April 2018. Hughes spent 37 years at RBC. Graeme Hepworth, currently executive vice-president, retail & commercial risk at RBC, will succeed Hughes after his departure.
PHH names Albert Celini as SVP, risk and compliance
Albert Celini, currently a risk management consultant for professional services firms Newbold Advisors and Common Securitizations, has been tapped to replace Leith Kaplan as the head of risk and compliance at PHH. He brings experience in the mortgage and financial industries through previous roles in risk management at Sun National Bank, Freddie Mac, Ally Bank, and Citigroup.
CRO amid those suspended in Philippines fraud scandal
15 top officials at Metrobank were suspended by the Philippines' central banking authority over a P1.75bn fraud scandal that broke in July of this year. According to the charges, Victoria S. Lopez, who was vice president and head of the corporate service unit at the time, falsified documents and defrauded the bank of P996m. The bank was reprimanded with the suspension of over a dozen key officials including the bank's chief risk officer, who will serve a 90-day suspension.
First Hawaiian Bank leader, former CRO named CEO of the Year
Bob Harrison, CEO of his state's largest bank, First Hawaiian Bank, was named CEO of the Year by Hawaii Business. Prior to being named CEO, Harrison spent four years as VP and chief risk officer for the bank. His dedication to public service and successful leadership in the bank's first public stock offering were celebrated by the honour.