How misbehaving Australian banks are causing global pain | Corporate Risk & Insurance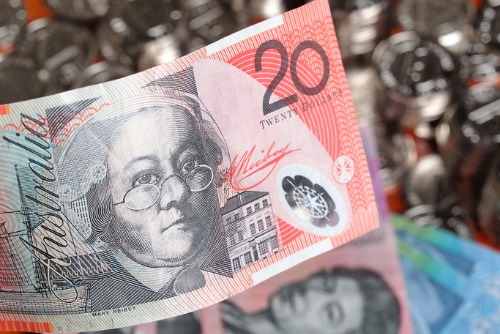 by Emily Cadman
Taking bribes. Falsifying documents. Lying to regulators. Extracting fees from dead customers. A public inquiry into Australia's financial services industry has uncovered a laundry list of wrongdoing that's shocked the public, cost senior executives their jobs and wiped billions off the market value of the nation's biggest banks. That may be just the beginning. The so-called Royal Commission, established by Prime Minister Malcolm Turnbull's government amid public anger, still has months to run.
1. Who's being investigated?
Australia's four biggest banks -- Commonwealth Bank of Australia, Westpac Banking Corp., National Australia Bank Ltd. and Australia & New Zealand Banking Group Ltd. -- have been plagued by a string of scandals. The accusations run the gamut from giving misleading financial advice to trying to manipulate a benchmark interest rate. Simmering public resentment -- stoked by a sense banks were gouging fees to fuel record profits and executive pay -- boiled over last year when Commonwealth Bank was sued for systemically breaching anti-money laundering rules. Turnbull, who'd spent months insisting a wide-ranging probe wasn't necessary, finally bowed to pressure and called the Royal Commission inquiry in November.
2. What is the Royal Commission investigating?
In a courtroom in Melbourne, lawyers are examining a series of customer case studies to look at instances of outright misconduct or behavior that falls "below community standards and expectations." So far it's looked at consumer lending, financial advice and small business lending. The inquiry will submit an interim report by September.
3. What's been unearthed so far?
The public sessions that began March 13 have heard evidence of tellers at National Australia Bank accepting cash bribes to facilitate mortgages based on false documentation; Commonwealth Bank charging long-dead customers fees for financial advice they didn't receive; Westpac financial planners giving such bad advice that a nurse lost her family home; and wealth manager AMP Ltd. deliberately misleading the Australian Securities & Investments Commission. A separate probe into culture and governance at Commonwealth Bank concluded there was a "widespread sense of complacency" from the top down that blinded the lender to risks.
4. What's been the fallout?
The government has announced tough new penalties for corporate wrongdoing and beefed up the regulator's powers; analysts have trimmed earnings forecasts and speculate future legislation could force the biggest banks to sell off advice businesses. The chairman, chief executive and three board members of 169-year-old AMP have resigned. Commonwealth Bank has agreed to pay A$700 million ($530 million) to settle the money laundering allegations, the largest civil penalty in Australian corporate history. All this comes at a time when bank profits are under pressure from a slowing housing market, rising costs and increased competition. Most of the banks are trying to simplify their operations and sell non-core operations. Many are exiting wealth and financial advice businesses, which have been the source of so many of the scandals. In the words of ANZ Bank Chief Executive Officer Shayne Elliott, a "golden period" for the industry is now over.
5. How widespread is the pain?
Between one-fifth and one-quarter of the big four's shares are held offshore. U.S. funds BlackRock Inc. and Vanguard Group Inc., Norway's sovereign wealth fund and Japan's government pension fund are among the biggest holders, according to data compiled by Bloomberg. David Herro's Chicago-based Harris Associates LP is AMP's second-biggest investor. All the banks' shares have fallen since the scandal broke, with Commonwealth Bank tumbling the most.
6. Are investors standing by them?
Mostly. The big four banks and AMP make up almost a quarter of the Australian stock market, so there are limited alternatives for local equity investors. And Australia's banks remain among the world's most profitable.
Copyright Bloomberg News
Related stories:
Santander US names new chief risk officer
Environment, Technology key takeaways for risk managers at Davos